The World Health Organization (WHO) has declared the current outbreak of the coronavirus as a "Public Health Emergency of International Concern". As more countries announce quarantine measures for travellers, businesses need to ensure that they are prepared to deal with the impact of the coronavirus in the workplace. Coordinating with remote workers can be challenging, especially if you're not accustomed to it. The lack of face time in the office matters, especially for individuals who have only worked in office settings. Working from home does not equate to not working, but it does cause people to work differently.
The coronavirus is already proving to be the biggest experiment in working from home in history. Firstly because of the scale of a threat and secondly because the maturity and availability of the technologies needed to work remotely are already within the reach of most of us. Many of the day-to-day activities of workers could be transferred to a remote environment where they would be more comfortable, reducing the inconveniences associated with daily travel and enabling greater comfort.
The technology to allow more of us to work from home has been around for a long time, improvements in internet connectivity have made remote working much more available and productive.
For companies with Remote Desktop Servers working remotely may already be a familiar concept but for those businesses who can't justify such an expense Microsoft Office 365 subscription-based services provides an opportunity.
Microsoft Office 365 comes in a variety of flavours, which may include the latest version of Microsoft Office: Word, Excel, PowerPoint, and more. Connect with customers and co-workers using Outlook and Exchange. Keep your team on the same page with group chat, online meetings, and calling in Microsoft Teams. Manage your files from anywhere with 1 TB of OneDrive storage.
Microsoft Teams is the hub for teamwork in Office 365, bringing together all chats, meetings, files and apps live in a single workspace. With Teams users can instantly go from group chat to video conference with the touch of a button. Teams of 10 or 10,000 can meet in one place, no matter how many places they're in across a whole array of devices both desktop and mobile.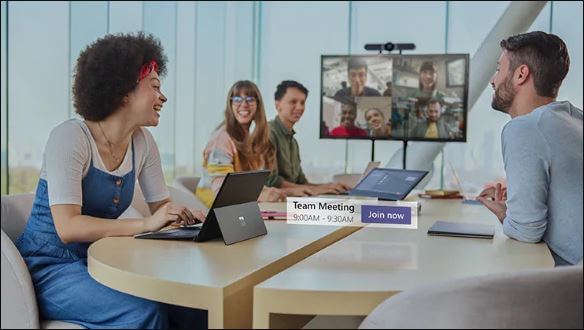 In Microsoft Teams you can access, share and edit Word docs, PowerPoint, and Excel files in real time, record face-to-face meetings, translate messages on a message by message basis and much more. What's more anyone with an email address and internet connection can access your calls via their internet browser.
With Microsoft Planner, you can create a plan, build a team, assign tasks, and update status in a few easy steps. Everyone can see who is working on what at all times. Attach files and have rich conversations around tasks. Keep track of your team's progress and stay on top of your work.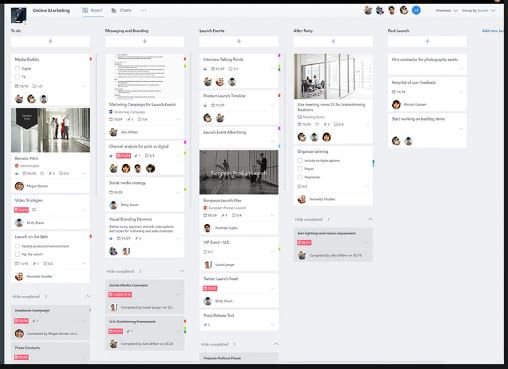 Each plan has its own board, where you can organize tasks into buckets. You can categorize tasks based on their status or on whom they're assigned to. To update the status or change assignments, just drag and drop tasks between columns.
Regardless of location, employers must balance the need to maintain a safe and healthy workplace against the privacy rights of individual employees. Even after this outbreak is contained, employers should ensure that they have adequate policies in place to deal with similar events in the future.